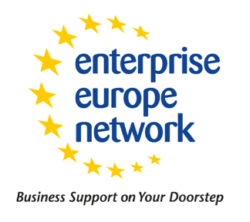 Held on 8th May 2013, the event covered:
International business development, international marketing, planning on entering export markets, purposeful and effective access to export markets, export-import markets, searching for business partners with the help of the Enterprise Europe Network project.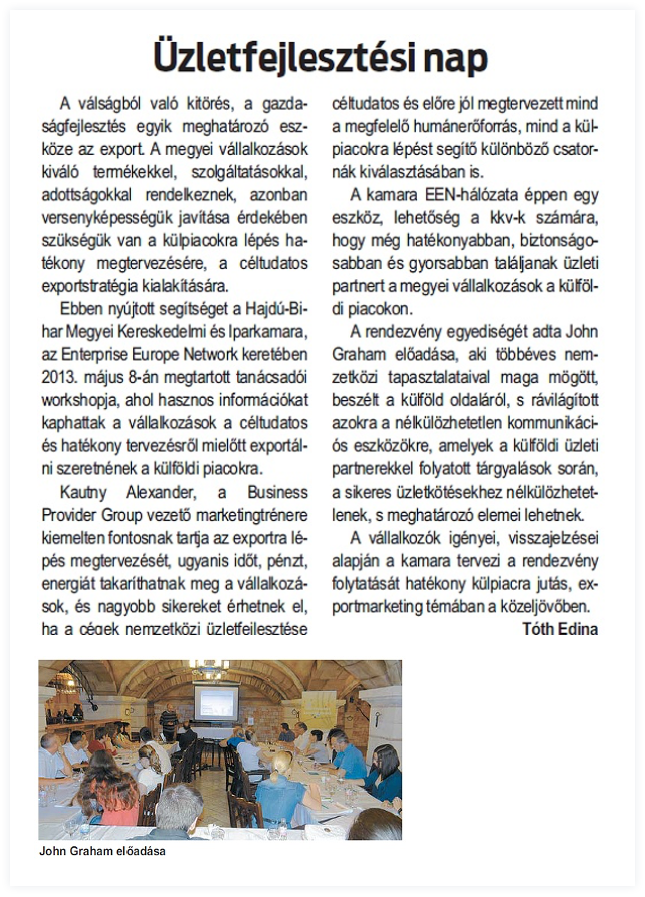 English version
Business Development Day
Export is an instrument which can help us realise economic development and overcome economic crisis.
Our regional enterprises have excellent products, services and talents, however to improve their competitive position they need effective planning, and to form purposeful export strategies to enter foreign markets.
The Hajdú-Bihar Chamber of Commerce and Industry helped this with the Enterprise Europe Network holding a consultancy workshop on 8 May 2013, where useful information was given to the SMEs about the effective planning needed before attempting to export to foreign markets.
Alexander Kautny, Business Provider Group's leading marketing trainer thinks planning export steps has extreme importance; it saves time, money and energy for the enterprises, and they can achieve greater success if the firms' international business strategies are sensible, and they are well prepared in choosing the channels to help them enter the foreign markets.
The Enterprise Europe Network is a tool, a chance for the regional SMEs to find business partners in foreign markets more effectively, safer and faster.
The uniqueness of this event was provided through the presentation of John Graham who has many years international experience. He spoke about doing business abroad and focused on the communication tools which are a must when successfully negotiating and dealing with foreign partners, and can be determining factors for successful business.
Based on the needs and the feedback from the attending enterprises, the Chamber is planning to carry out similar events to help the efficient growth of Hungarian exports in the near future.